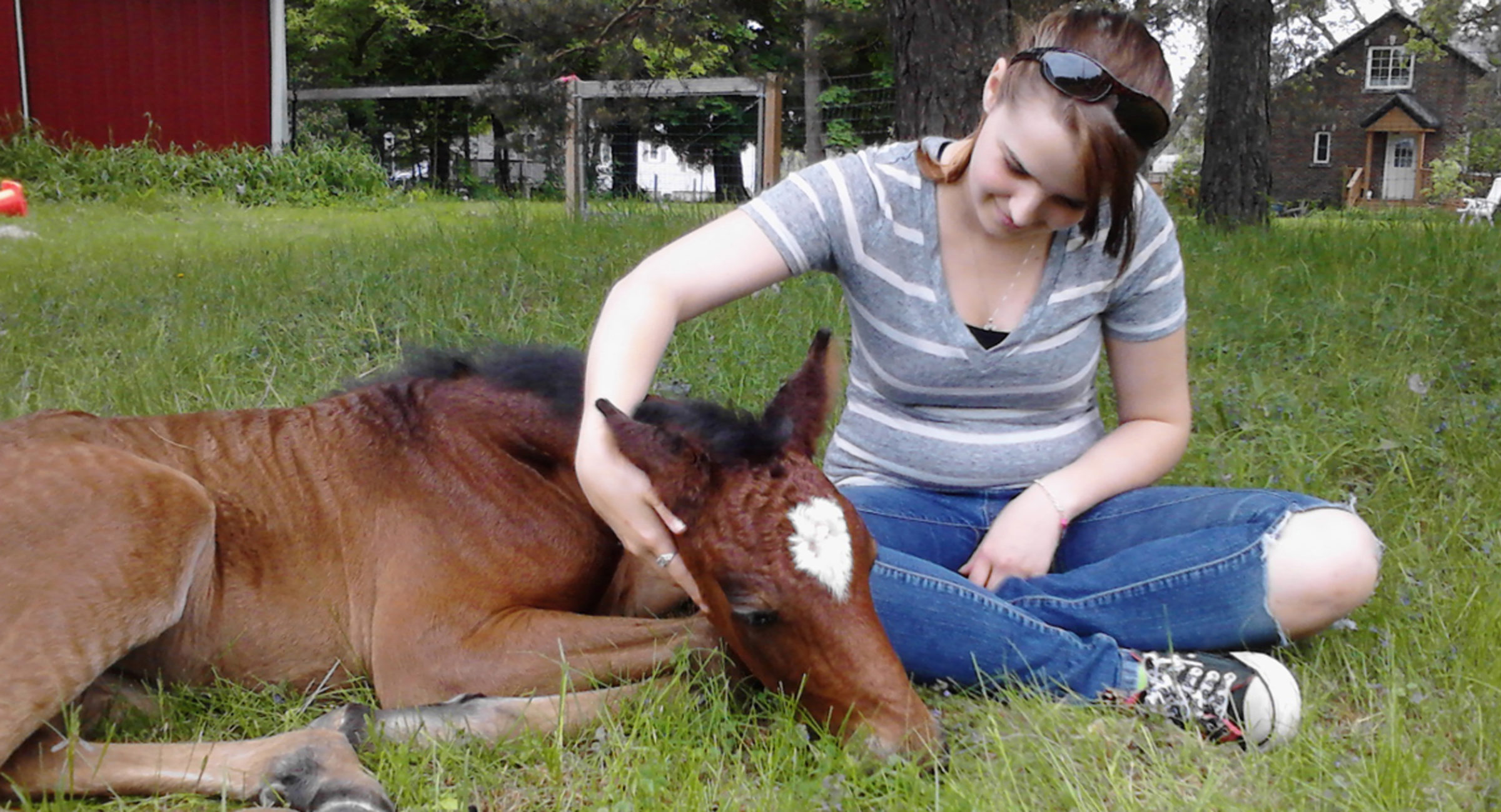 Does your horse truly enjoy spending time with you?  When you say, "My horse is my soulmate," do you ever wonder what word she would use to describe you?  The next time you are in the barn, quietly ask your horse whether she would like to start a new journey toward a more earnest friendship. A Horse In My House will help.
Always being benevolent is not as easy as it sounds. Aquilla's Zena, a pregnant Morgan horse mare was rescued from the kill pens and adopted into a permanent family in December of 2014. Her feisty daughter, Ruby, shown in this photo at two hours old, was born five months later.
DOWNLOAD YOUR FREE COPY NOW!
New horse enthusiasts - An easy-read, must-have for anyone thinking of enrolling in lessons or purchasing a horse.
Horse owners - Save this booklet to your computer and share it with your friends.
Riding instructors - Give this informative marketing piece to your new student families and open barn guests.
"Peripheral Vision"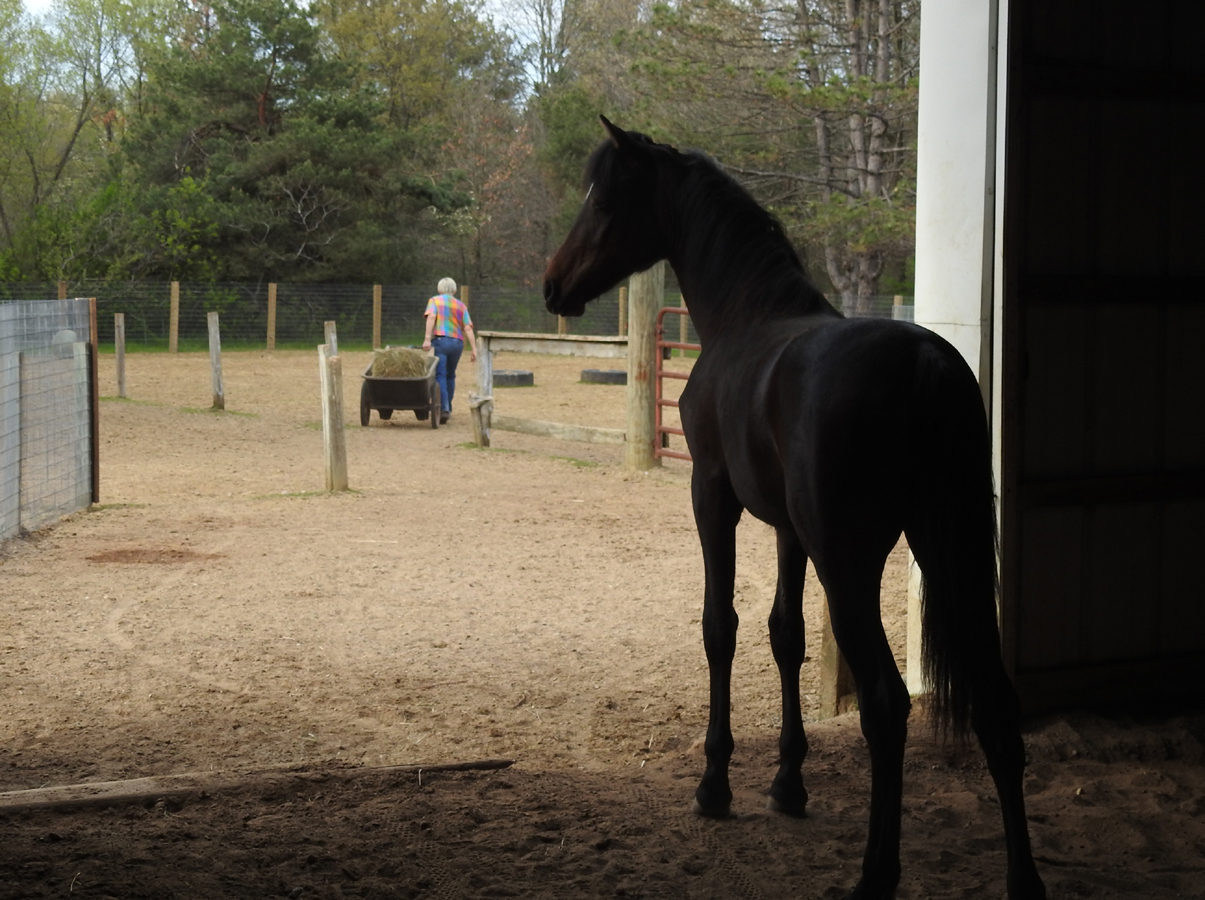 "Sometimes, we have to look outside an issue in order to see into it."
None of us can grow in a vacuum. It is one of the reasons I choose to read a wide variety of books, watch seven different news programs, and listen to NPR - Public Radio.
Some of my BLOG posts related to the topic of benevolence will be drawn from sources outside the horse industry. If I cannot fit them into one of the BLOG categories listed, I will file them under Peripheral Vision. I suspect that some of you will glance past them and others will watch for them. Either is fine with me.